Adrian Dantly's Homepage
Hi. I'm Adrian. Here's a picture of me:
I'm just your average frog. I'm also a comedian. I'm president and CEO of Adrian's Music Machine, which has produced four albums.
You may remember me from my scene with Bunny in The Smell of Evil:
Bunny:

Feeling lonely?

Adrian:

I dunno.

Bunny:

(She touches Adrian with her hand.)
I am.
Ancient Adrian Artifacts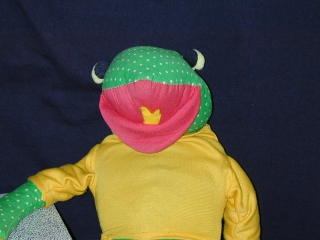 Write me at adrian@dolland.net.